Happiness Edge Radio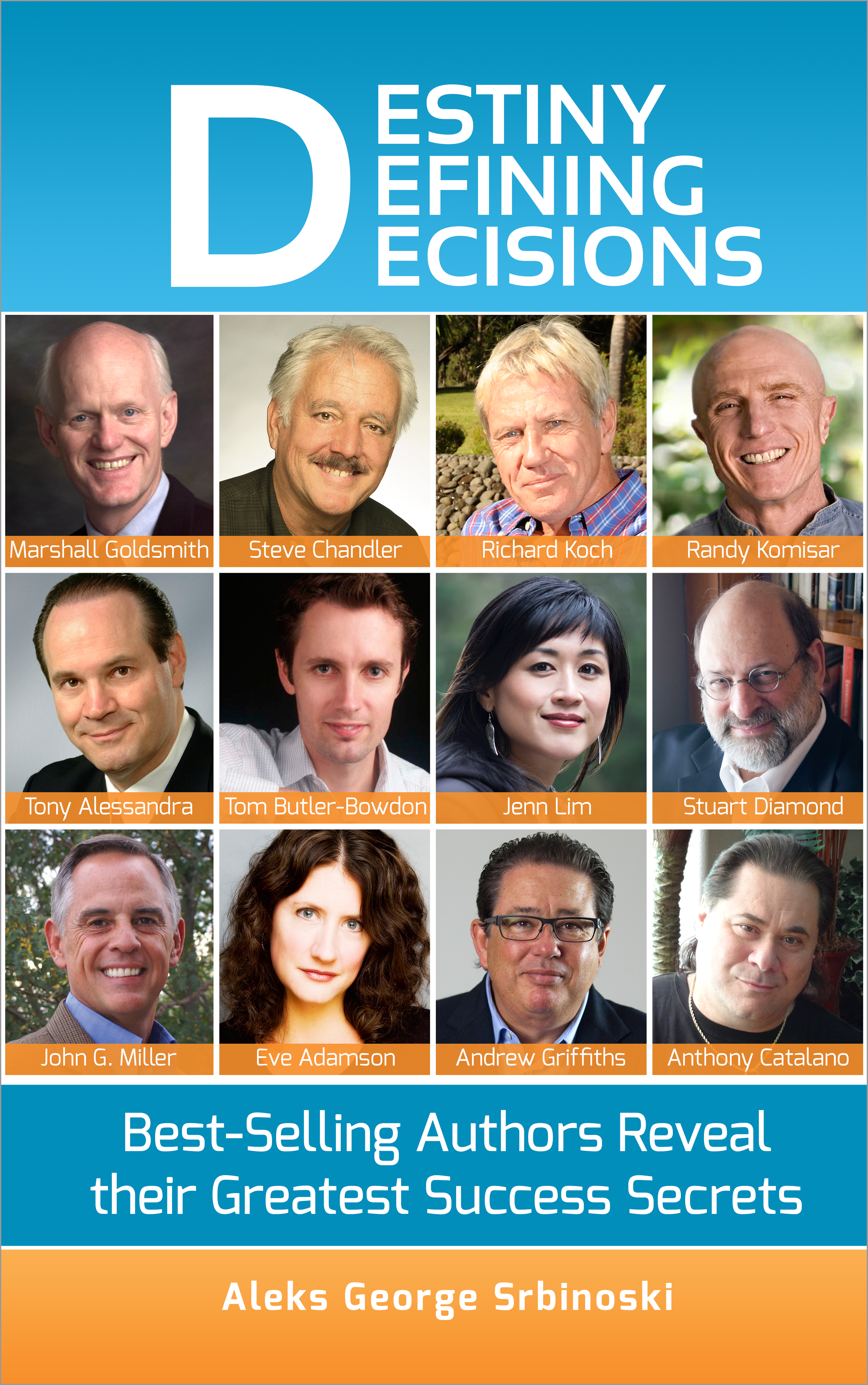 Happiness Edge Radio Will Be Relaunched this July
In celebration of the upcoming relaunch of Happiness Edge Radio, which will begin in July and feature a best-selling entrepreneur in each show, please accept a sample chapter of Destiny Defining Decisions. The book is based on the interviews that will feature on the show.
By joining the mailing list, you will be able to access the free chapter and be notified of when the show begins!
"What was the thought process behind the best life decision you have ever made?" This is the central question answered in "Destiny Defining Decisions" which explores the keys to happiness, inspirational living and business success. It offers new and established entrepreneurs and self-development enthusiasts the opportunity to receive inspirational and practical guidance from 11 best-selling business experts.
Discover the 7 key skills of success, 10 guidelines for entrepreneurial and life happiness and a simple 5 phase step by step blueprint to start-up or enhance your passions based business immediately.
The list of guests include experts who run multi-multi-million dollar companies, who publish New York Times Bestselling books (with some individual title's having sold more than 1 million copies on their own) and who have a combined net worth of over $300 million.
Receive:
Negotiation strategies from the world's most respected negotiation teacher (Stuart Diamond)
Executive coaching insights from a top 5 world ranked executive coach (Marshall Goldsmith)
Life purpose clarity techniques from a hall of fame keynote speaker (Tony Alessandra)
Creativity tips from a leading Silicon Valley Venture Capitalist (Randy Komisar)
Successful start from scratch business building tips from an extremely high net worth serial entrepreneur (Richard Koch)